The Group brings together trade and professional bodies whose members are involved in the planning, design, construction and delivery of new housing developments across all tenures, together with representatives of government and housing agencies. The Group also involves industry and other practitioners in its work programme to ensure that outputs are practical and informed by operational experience, while seeking to meet immediate and future challenges in delivering both an increase in housing supply and achieving improvements in quality, productivity, environmental outcomes and many other areas. The Group also seeks to promote diversity of supply and an inclusive approach to developing proposals and initiatives to improve housing outcomes.
Our short term objectives are to promote collaboration across the housing sector in:
Developing solutions to current challenges to housing delivery, such as the Nutrient Neutrality problem, and;
Making proposals to achieve better outcomes from major policy discussions affecting housing, such as planning reform and meeting relevant environmental targets.
We approach all such activity from the perspective of sustaining progress towards building 300,000 good quality homes a year by the mid-2020s.
Longer term, our objective is to promote diversity of supply across housing tenures, including by work to encourage the entry and growth of SME developers to the market. We also seek to promote agreement on the means for the housing sector to collaborate on achieving agreed outcomes and targets on the many strategic issues the sector faces – such as Net Zero, Biodiversity Net Gain, MMC and innovation, quality, and Health, Safety and Wellbeing.
Exchange of information and collaboration in seeking solutions to the Nutrient Neutrality problem
Engaging with and making policy representations to the ongoing debate on planning reform – the revision of the NPPF and proposals for a new Infrastructure Levy
Disseminating and promoting the CLC Guide for SME Developers and developing further proposals to promote an increase in the role played by and the number of SME home builders
Developing and deploying the business case for use of the CLC Smart Construction Dashboard and exploring the scope and basis to digitalise the dashboard
Consideration and promotion of policy measures to support the use of smart construction
Liaising with the Future Homes Hub and the CLC ConstructZero programme to ensure an aligned approach to the achievement of key environmental objectives for housing – including the Future Homes Standard and Biodiversity Net Gain
Exploring the scope for a shared set of objectives and aligned guidance for promoting Health, Safety and Wellbeing in the housing sector
Useful Resources **under construction**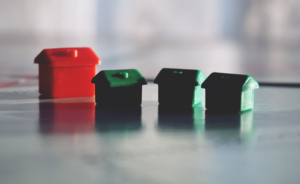 Aim is to create connections between the different data and produce insight that will improve the sector performance