Domestic Repairs, Maintenance and Investment
The CLC Domestic RMI workstream works collaboratively to create simple, achievable journeys for stakeholders to engage with and work together to deliver.  It builds upon and supports the direction laid out by government and new industry regulators so that home improvement remains in step with broader construction.
The workstream engages with all sector specialists to build a sustainable professional future where domestic repair, maintenance, and home improvement businesses can thrive.
Domestic RMI representation is for those who supply, serve, and support domestic RMI professionals to understand their needs, identify and tackle issues that affect outputs and collaborate on critical matters that improve the safety, energy performance, health, and overall quality of homes throughout the country.
To improve homes and the health and well-being of those who reside within by driving positive change across the repair, maintenance, and home improvement sector.
To:
Deliver healthy indoor environments, improving resident's health and well-being.
Reduce energy consumption and end fuel poverty.
Build confidence and trust amongst residents when undertaking home improvement work.
Improve the culture of competent delivery in homes.
Increase asset value.
Improve our housing stock.
Increasing the capacity and capability of those working in the repair, maintenance, and home improvement sector.
Delivering positive outcomes in response to changes in the regulatory framework, resulting in improved confidence and standards.
Developing resources to enable homeowners and landlords to make better-informed decisions about investing in their property.
Delivering and reporting positive action which decarbonises existing homes and reduces energy consumption and fuel costs.
Gathering evidence about the RMI sector from trusted sources to forecast trends and facilitate decision-making.
Supporting the ongoing delivery of the National Retrofit Hub.
Helping to ensure an overall quality delivery for work undertaken in homes.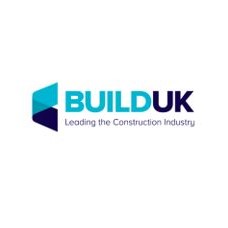 The CLC is committed to improving payment performance as part of its Business Models and Fair Payment workstream, and this month marks five years since