Events and Stakeholder Comms
As a Business Champion or Partner, you will be invited to contribute at CO2nstructZero related events on a case by case basis. We will consider you for events based on which priorities your company supports and how it will fit with the nature of the event e.g. panel discussion, keynote speaker, Business Champion launch events) or for media opportunities via the CLC and its communication channels
If you are a construction company, CO2nstructZero Partner or Business Champion, and you would like the CO2nstructZero team to present at your Net Zero event or you have a Net Zero related event that you want us to promote, please email Stuart: Stuart.Young@beis.gov.uk
Previous events/media opportunities to date have included: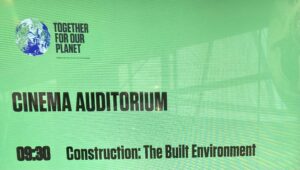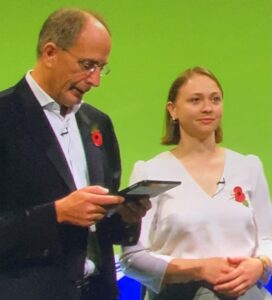 External events organised by trade associations for example this BMF event:
Business Champion launch events and panel discussions
CO2nstructZero specific webinars for example at UK Construction Week and Net Zero Live
CLC related events where Partners or Business Champions have promoted CO2nstructZero
Partnership with ITN News Productions to produce two videos at COP illustrating the role of the sector in addressing climate change
Ministerial endorsements and recognition across Whitehall and different industries
See the schedule of upcoming events below.
Got a blog or press release on CO2nstructZero that you want to share?
Email Stuart.Young@beis.gov.uk to let Stuart know!
Current CO2nstructZero blogs include ones from:
Hannah Vickers-on behalf of the CLC:
Stephen Rouatt, CEO, Signify UKI:
Diary
16th March
Construct Zero Performance Framework Progress Update launch event